Key Note Speakers Maarit Marttila & Mari Pienimäki
Re-thinking the significance of nature adventures in the light of a sustainable future: A case study of nature-based school camps for 9th graders
The presentation is based on the action research called "NOW! From anxiety to young people's environmental-political agency" (Tampere University, 2020-2023), in which three adventurous nature-based school camps were organized for ninth graders. We invited young people as co-researchers to the school camps to think about how minors' environmental citizenship and agency could be supported in everyday life and society in general. In the presentation, we will focus on how adventuring in nature can support the building of a sustainable future. The young co-researchers brought up familiar things from adventure education, but also new aspects, such as the significance of joy and stopping in adventuring and environmental agency. The study shows that a sustainable future and sustainable well-being could be even more promoted in education by focused reflection on adventures, nature experiences and human-nature relationships.
Maarit Marttila, PhD (physical education), works as a postdoctoral researcher at Tampere University in NOW! research project and as a lecturer at the upper secondary level (Tampere, Finland), teaching physical and health education, work ability and well-being. She has studied outdoor adventure education, the increasing of exercise in natural environments, physical education, applied physical education, co-teaching and embodied experiences. She has 25 years of experience in using outdoor adventure education as part of teaching and guidance in schools and youth work.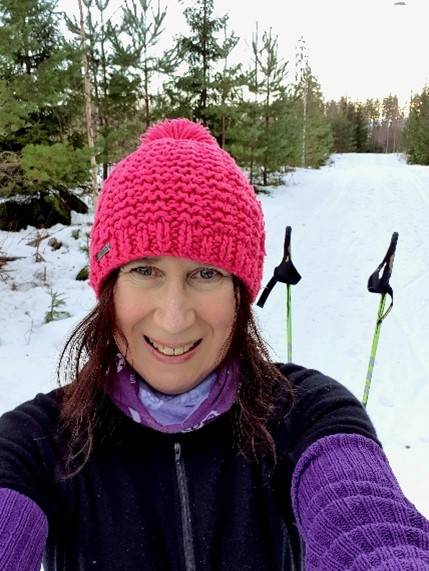 Mari Pienimäki, PhD (docent in contemporary culture), works at Tampere University in NOW! study, being the responsible researcher of the project. In her studies, she has focused on young people at the margin of society due their age, ethnicity or learning difficulties, for instance. She is interested in the competences, opportunities and challenges young people have in fulfilling their potential and taking part in the practices, communities, and discussions of our (mediatized) society, such as the tackling of climate change. Her research is highly multidisciplinary, locating now in the intersection of youth studies and the research on nature, sustainability, adventure education and social media.